Dunlop SP Winter Sport 3D Tyres Available in Halifax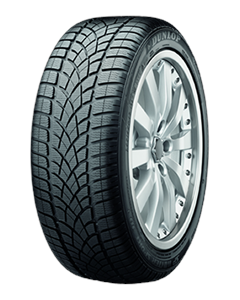 SP Winter Sport 3D
Drivability in all winter weather conditions
The Winter Sport 3D is optimised to handle every kind of winter condition, thanks to three different sipes positioned on specific parts of the tyre.
Excellent wet and dry grip
The special silica compound stays flexible at low temperatures to give you high levels of grip on wet and dry roads. Pressure is distributed evenly across a wide contact patch, helping to maintain road adherence.
Superb dry handling
The SP Winter Sport 3D benefits from Dunlop Touch Technology to give you a better feel for the road – crucial for establishing control and handling. A new interlocking 3D sipe creates a tight shoulder area, which improves handling and stability on dry roads.
Aquaplaning resistance
Directional grooves create rapid and turbulence free water drainage, increasing aquaplaning resistance.