General Altimax Winter 3 Tyres Available in Halifax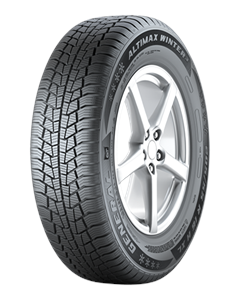 Altimax Winter 3
The new non-studded winter tyre designed for passenger vehicles provides a powerful grip on snow and ice with improved tread technologies. Let this true winter expert be your reliable partner in winter.
Enhanced grip on snow and ice
The Altimax Winter 3 comes with an improved pattern concept armed with plenty of gripping edges that support a powerful grip on snow and ice.
Excellent handling on snow covered roads
The pattern features gripping edges that are positioned at various angles to provide exceptional traction in all driving directions. The specific tread structure interlocks efficiently with the snow for better grip and cornering stability.
Improved handling characteristics on dry roads
Engineered to achieve a better transmission of forces, the tread design significantly improves the tyre's handling characteristics, especially on dry roads.
Sorry, we currently do not have any tyres with the Altimax Winter 3 pattern in stock.
Contact us to see if we can order these in for you.